Saffron in Germany + Iranian saffron export to Germany + saffron price
Subject: Iranian saffron export to Germany
How to get to know and buy saffron by Mr. Shamshiri, who has been living in Germany for forty years.
Saffron commercial activities in Germany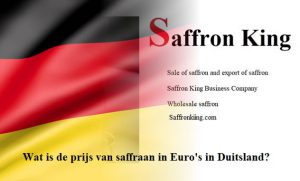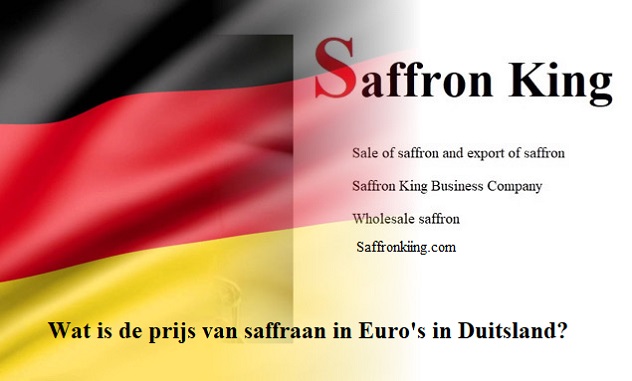 Mr. Shamshiri and his wife have an office in Germany and are active in mining.
Now they are planning to launch their main company to operate in the field of saffron export in Germany.
Saffron export to Europe
They are able to work in Australia, New Zealand and England, Japan, Argentina, North America.
In England, they have a customer who ordered 50 kilos of Super Gem.
Saffron King is one of the biggest saffron sellers in Europe.
The method of cooperation in selling saffron
The method of working with Mr. Shamshiri's customers is that they first prepare a sample of the product.
After confirmation, they receive high volume orders.
An important question in the field of red gold business!
Buying saffron in Germany
When Mr. Shamshiri decided to start a saffron business, they looked at different products.
He plans to work on low-volume goods with high added value and 1st grade.
They were looking for the best way to export Iranian saffron to Germany.
The largest supplier of saffron in Germany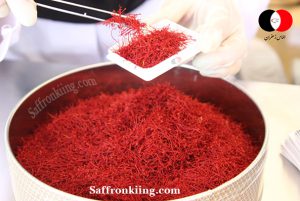 Mr. Shamshiri's wife is a member of international trade and works in the field of food.
Ms. Isabel, who is originally from Germany, is fully familiar with luxury spices.
For this reason, they chose red gold as the best option for business.
Also, Mrs. Isabel is very strong in sales, she has a very strong web shop and commercial team.
Planting pure saffron
King Business Group is the largest producer of saffron in Iran and Europe.
This company has saffron farms in South Khorasan and Razavi provinces.
The best and highest quality types of export red gold in this collection are produced by an experienced team.
The most reliable exporter of saffron in Europe
Mr. Shamshiri talked with several other companies with a long history in Iran before contacting Almas Saffron Jahan.
After communicating with our company, this person admitted that according to their investigations, Almas Company is the most reliable, reliable and largest exporting company in Iran.
Business consultants of Almas Saffron Company
Also, after talking with our consultants, they said that Almas and King Company is among all the companies we talked to, scientific information, background and experience, and the level of communication of your company is very high.
The largest seller of Iranian saffron
He said: The King Business group of companies is a large and wide group in Europe.
They wanted to work with a company that has a professional team, so they expressed their desire to work with Almas and King.
Daily price of saffron in France
Today, the commercial unit of King Business Group in Europe announced the price per kilo of grade (A++) from 2995 to 3210 euros.
Production of saffron extract
Mr. Shamshiri has the idea of producing essential oil.
In this regard, they have negotiated with a biochemistry and geology expert in Iran.
However, they decided to get saffron extract from our company's collection.
Selling Iranian saffron extract
In addition to the varieties of red gold, King Business Group has also produced and marketed the extract of this product.
This product is produced by the King Collection in collaboration with a Swiss laboratory.
The extract of this product is 100% pure and natural from the King collection, it is used for food and medicine.
Sale price of saffron extract
The sale of saffron extract in the King collection is 49.99 euros individually.
This product is available in special packaging at a price of 134.90 euros.
Iranian saffron export to Germany
As it was said: Mrs. Isabel has experience and expertise in trade and sales and is fully familiar with red gold.
Due to Ms. Isabel's great enthusiasm, our respected colleagues contacted her from the European headquarters to speed up and improve the work process.
One of the reasons why these customers want to cooperate with our group is that they consider King Business as a reliable group in the field of exporting Iranian saffron to Germany.
Saffron purchase order
To start the cooperation, 5 kilos of precious grade (A++) and 3 kilos of grade (A+) were ordered by this customer and will be presented to him at the first opportunity.
Iranian saffron export to Germany