Export of saffron in the new year
In your opinion, what is the export of Iranian saffron in the new year?
Due to the import and export conditions, the sale and export of saffron is done slowly.
Iran is the largest producer of saffron.
Iranian saffron is sent to different countries.
Saffron King Business is one of the most reputable saffron sellers in Europe.
Buyers of Iranian saffron
The United States, Germany, Britain, Italy, Belgium, Sweden, Switzerland, France, Canada and the Netherlands have also increased their saffron imports from Iran during the same period.
In fact, these countries are buyers of saffron.
We have a registered company in Europe and we can deliver saffron to different European countries in the destination in the form of DDP.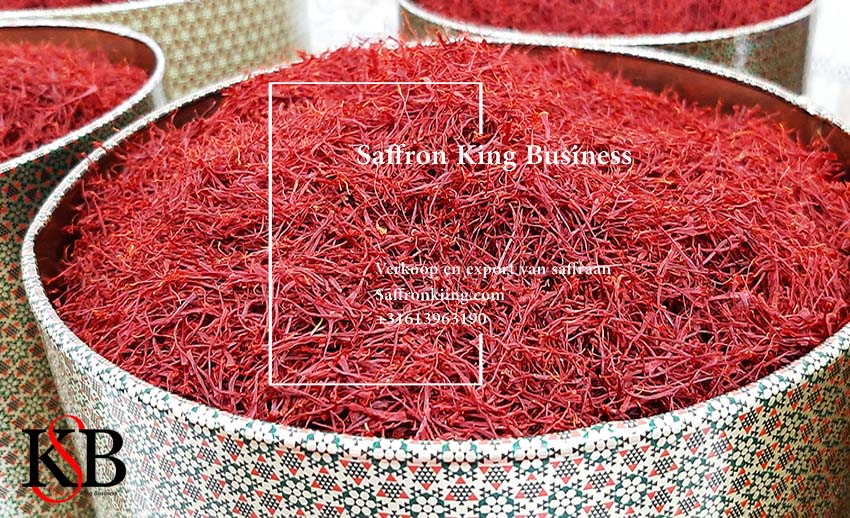 What is the price of each kilo of saffron?
The price of saffron depends on the type of saffron.
Of course, other factors are also effective in determining the price of saffron.
The quality of saffron
Purchase amount of saffron
Type of saffron packaging
Saffron standard
Type of saffron analysis and …
In the table below, you can see the prices of different types of saffron.
We are a wholesaler of saffron. We deliver all kinds of Iranian bulk saffron to you all over the world.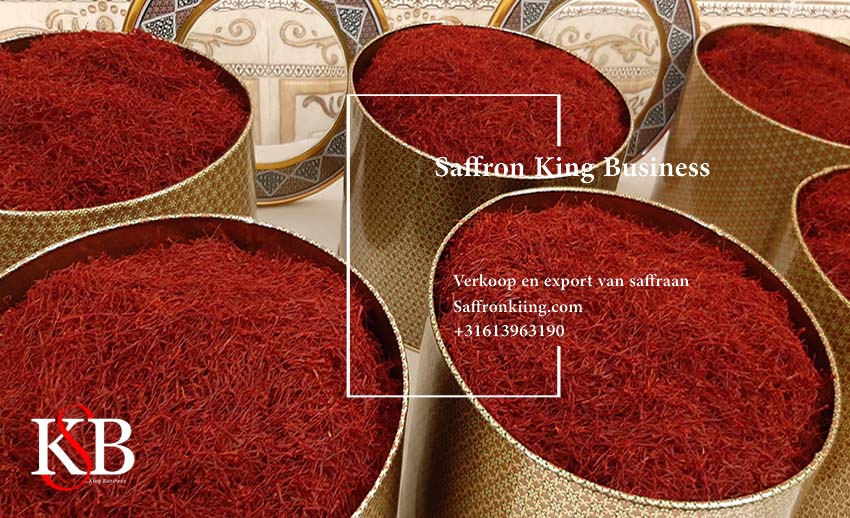 Export of bulk saffron
Export laws vary from country to country.
But saffron is a luxury item and its export is important.
Saffron is exported to Europe by Saffron King Business.
As you know, our main company is in Europe and we can deliver saffron to you in Europe (at destination) in DDP format.
The price of saffron in bulk saffron exports to Europe is in euros.
If you are also a major buyer of saffron, contact us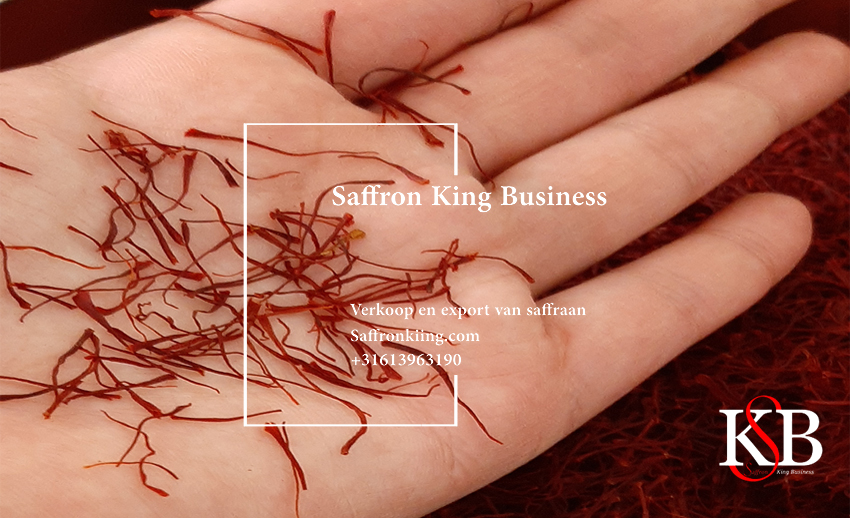 Buy and sell saffron
Saffron retail and saffron wholesale are two completely different issues.
What is the difference between the retail price of saffron (selling one gram of saffron) and the wholesale price of saffron?
In buying and selling saffron, when you buy a few grams of saffron, the costs of packaging, shipping, transportation, etc. are raised.
Our company is a wholesaler of saffron, and for example, if you want one gram of saffron, the minimum order quantity is 1000 packages.
In selling bulk saffron, the minimum purchase amount of saffron is one kilo of saffron.

The price of saffron in 2021
In the new year, the price of saffron in Europe is between 980 and 1300 euros.
This is the wholesale price of Iranian saffron.
We export Iranian saffron and Afghan saffron to all European countries.
Experience the import and export of saffron with us.
Please note that we only export our saffron to all over the world.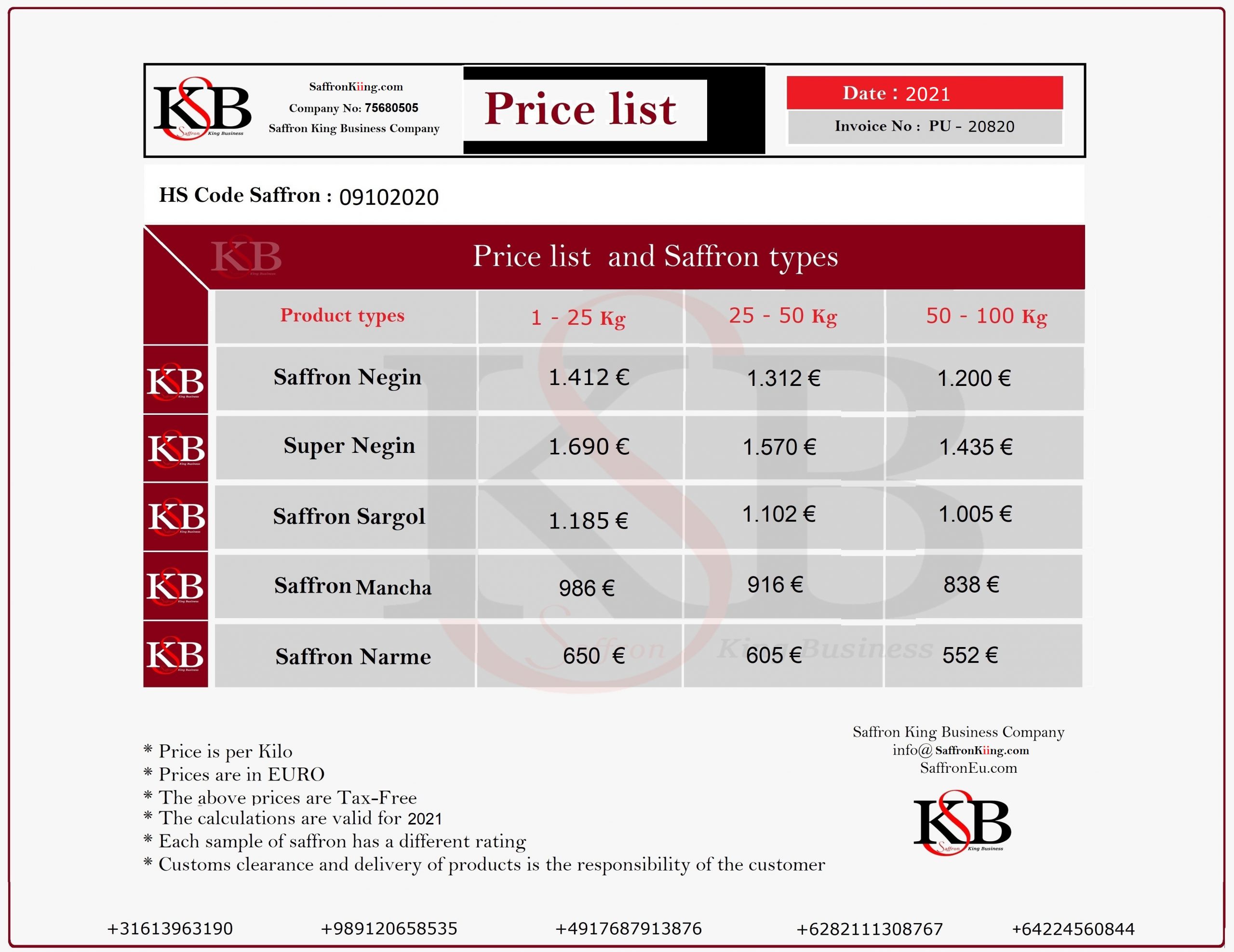 Whenever you decide to buy saffron, contact us