Buying Iranian saffron in Belgium + saffron price in 2024
In the meeting that was held today with the presence of respected colleagues of the sales department, the best methods of buying Iranian saffron in Belgium were reviewed.
Why buy Iranian saffron?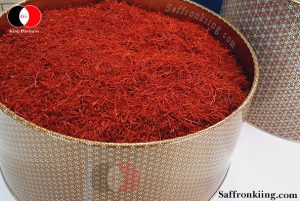 But how to identify and buy good red gold?
This product is a type of saffron quality that is produced and packaged for sale to European countries.
This type of red gold has international quality standards.
What are the benefits of pure Iranian saffron?
High Quality:
The product used for European countries is produced from the best type of red gold.
This type has excellent color, smell, taste and coloring power.
Suitable packaging for saffron
Iranian saffron is placed in special and strong boxes.
This type of packaging protects the product from light, moisture and air.
Buying Iranian saffron in Belgium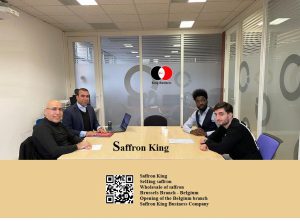 To buy Iranian saffron in Belgium, products must have complete and valid labels.
Name of the manufacturer
Exact product name
Type of saffron
production date
expiration date
net weight
Serial number and quality standards and…
The most reliable seller of saffron
Pure Iranian saffron is sent from Iran to the head office of King Business by one of the reliable companies called Almas Saffron Jahan.
These companies have a long history and reputation in the European market.
Distribution of saffron in Brussels
Such companies are fully responsible for the sale and transportation of their products.
King Business Company is responsible for all orders until the customer receives the product.
Buying saffron in Belgium
To buy good saffron, you should pay attention to several points:
Source:
Where is this product planted? (It is important)
It is better to buy saffron from a reliable company that supplies saffron first hand without intermediaries.
The type of saffron is also important in buying saffron
In order to buy pure saffron and be able to succeed in this profitable business and earn sustainable profits, you need to buy a quality product.
Iranian saffron seller in Belgium
King Business Company offers the highest quality saffron to the market according to the customer's taste.
To buy Iranian saffron in Belgium, you can directly contact the sales managers of our company.
Buy saffron with confidence
Buy Iranian saffron from companies that have history and credibility in the global market.
King Business has the necessary licenses for saffron and provides quality certificates and laboratory analysis of the products along with your order.
The price of saffron in Belgium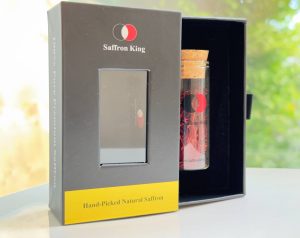 Today, 1 gram of saffron was 8 to 11 euros in the Brussels market.
In the online store of Belgium, the price of 1 kilo of saffron is 3.5 to 4.5 thousand euros.