Saffron prices in Isfahan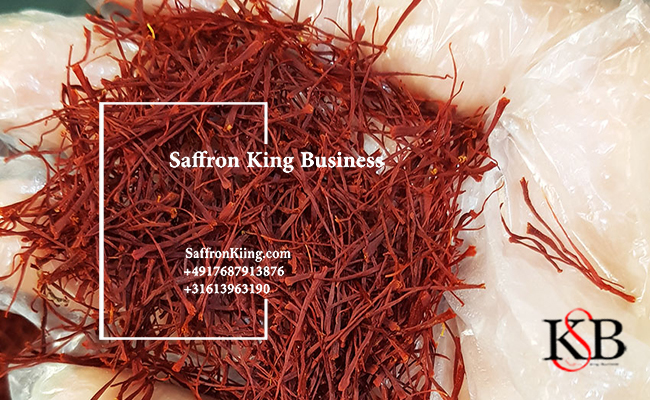 Isfahan is the third-largest city in the country after Tehran and Mashhad.
Buying and selling saffron and other food products is a good profit due to the high consumer population in this province.
There is a wholesale agency of diamond saffron in Isfahan.
In this article, we will examine the price of saffron in Isfahan, from the purchase rate of one gram to the bulk and kilogram sales rate.
Wholesale diamond saffron
Saffron King companies specialize in the sale and export of red gold.
This company is Saffron King Business in Europe.
To expand the level of sales and also to create occupation in all provinces, we can grant representation or sales agency to applicants.
Products in diamond saffron wholesale centers are offered in packages of 1 to 5 grams and bulk sales.
The price of one gram of saffron
Red gold retail in the Isfahan market is done by several brands.
The price of one gram of saffron in the market is determined based on several different factors.
Package or type of packaging (envelope, crystal cup, inlaid metal container, velvet package, etc.)
Type and grade of the packaged product (Sargol, Negin, Superangin, type of restaurant and straw)
The strength of the product provider brand
Buy and sell saffron
This month, we faced a sharp fluctuation in the buying and selling rates of red gold in the market.
Within a few weeks, the price of each kilogram of saffron in Isfahan and other cities increased by 50 to 60 percent.
At present, inflammation of the sales rate of this product is decreasing.
Today, each gram of Saffron King brand premium saffron is sold for between $ 2.5 and $ 3.
Saffron prices in Isfahan
Each kilo of export jewels in the Tehran market is offered between 890 to 1500 dollars.
Red gold is planted in the agricultural fields of the province and a significant amount of quality crops is harvested annually.
This province produces red gold and this affects the favorable price of saffron in Isfahan.
Saffron King brand mainly offers the best export saffron to all cities of the province through its agency.
Buy one gram of saffron
What should we do to buy hot saffron from the Saffron King brand?
The amount of orders under 10 kg of red gold packaging is presented to esteemed customers through agencies.
That is, if the order amount is less than this amount, it will be referred to the nearest sales branch to the buyer.
Purchases over 10,000 packages can be received directly from the company and the head office.
Excellent saffron sales agent
Currently, there is an active agent in the province and we have a suitable platform for granting 2 more agencies in this metropolis.
Therefore, applicants who have the opportunity to cooperate in the field of product sales in different regions:
They can be contacted by the sales department of the company's premium saffron sales agency.