Saffron distributor + bulk and packaging saffron sales contract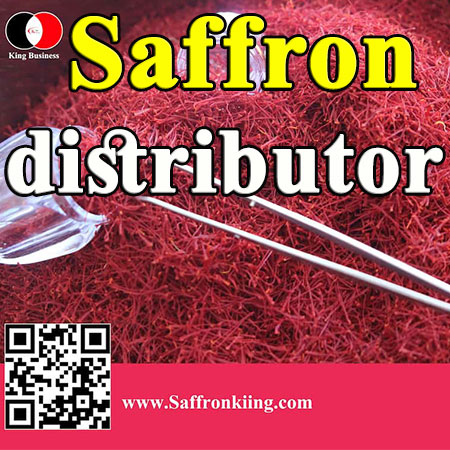 Iranian saffron distributor company in Europe
Distribution of bulk and packaged saffron in Germany, France, Italy, Netherlands, Belgium, etc. in high volume.
Saffron distributor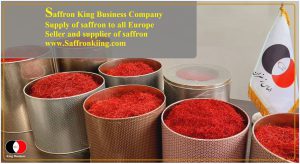 Ms. Shahvardi is one of the active and capable colleagues of Saffron King Business in the sales department.
They announced in recent reports that they have met with several chain stores in relation to the distribution of saffron, as per the previous procedure.
According to the reports filed by Mrs. Shahvardi, these stores have already used the products of Saffron King Business Company.
It should be noted that the target customers decide to buy again due to their high satisfaction from the previous purchase.
The increasing trend of customer satisfaction and sales discounts has caused a lot of sales contract renewals in recent days.
Saffron sale festival
Currently, Saffron King Business is one of the most reliable brands in international markets.
The main activity of Saffron King is the production of saffron in Iran and Afghanistan, and distribution in Europe.
This company organizes many festivals every year to sell saffron better and easier.
To know about these festivals, contact our colleagues to inform you about these festivals. (Whatsapp)
Bulk and packaged saffron sales contract
One of the things that customers emphasize is the excellent color, taste and smell of saffrons produced in Saffron King Business.
Undoubtedly, customers' sense of satisfaction with product prices, along with the excellent taste and smell of saffron, is one of the main reasons for increasing our sales.
The effect of advertising
The provinces of Khorasan, Kerman, Isfahan, Shiraz, Yazd and Lorestan in Iran are known as saffron production poles and are world famous.
Saffron supplied by King Business has more and higher sales in Europe than other brands.
Export of Iranian saffron
Recently, Mrs. Shahwardi's boss had negotiations with customers from America, Germany, UAE and Kuwait. They have been able to introduce the products to the customers well and get their maximum satisfaction.
Also, in this way, Ms. Shahvardi has been able to bring a growing trend to the trade of this Iranian red gold.
King Services
– Producer of bulk saffron and saffron packed in luxury, ordinary, glass, metal and beautiful packages
– Saffron distributor in Europe
Buying saffron in bulk and packaged
We can deliver the purchased saffron to your customers, with your own name and brand, in any country you want.
Delivery is done in European countries such as Germany, France, Netherlands, Belgium, Italy, Spain, Luxembourg, Poland, etc. at the final destination.