Saffron sales agency in Erbil
What is the name of the largest saffron sales center in Iraq?
In your opinion, what is the reputable brand for buying saffron in Erbil?
What are the conditions for granting a saffron sales agency in Erbil?
Price list of saffron in Iraq (Saffron King brand)
What is the best price of saffron in Iraqi Kurdistan?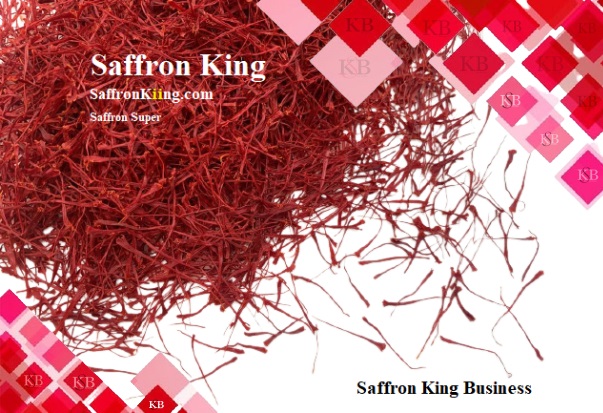 The price of saffron in Kurdistan
The customers of the saffron market in Iraq are two main groups.
Sargol, Negin and Super Negin saffron are more popular in the bazaars of Erbil,
Khanaqin and Sulaimaniyah.
The price of saffron in Kurdistan varies between $ 780 (Sargol saffron) to $ 1,560 (organic supernatant).
Each gram of Saffron King brand saffron is offered in Erbil market for 3 to 6 dollars by this store.
Buy saffron in Erbil
Saffron King Business is a wholesaler and exporter of saffron worldwide.
qualified individuals and companies,
grants saffron cooperation license and sales agency.
Saffron sales agency in Erbil is one of the official offices of
our companies in the Kurdistan region.
Necessary facilities are ready for applicants who want to cooperate
in the sale of saffron in Iraq and Kurdistan with Saffron King Company.
Purchase of saffron in Erbil and other provinces of South Kurdistan is
done in bulk and in part by the company's sales office.
Selling saffron in Iraq
Our group of companies are wholesalers of export saffron.
While we do saffron retail or packaging in weights of one gram,
two grams and 5 grams.
The customer can register the order considering the purchase conditions from the company.
Terms of sale of saffron
1 _ The minimum amount that is intended to buy a kilogram is 1 kilogram.
2- The company's default packing weights are from one gram to 5 kg and can be
adjusted according to the customer's request.
3- The type of saffron packaging suitable for Erbil and Baghdad markets
is available in the store by default.
Note: The customer can announce the design, type of packaging
and even the desired weight to the company.
4 – The saffron supply power of our companies is high in tonnage.
(From one ton or 174 tons)
Prices of saffron in Iraq
Saffron King store is represented in different cities of Kurdistan and Iraq.
The price of saffron in Iraq varies according to the conditions mentioned above.
However, the average price of a kilo of Super Negin saffron is $ 2,340 in the Erbil market.
One kilo of saffron (with quality assurance) from Saffron King is
between 1800 and 2000 dollars.
Our collection site Saffronking.shop is a complete
reference for offering prices and products.
The price of saffron in Iraq is currently offered at a fixed rate in this store.
The products that are sent from Saffron King store to Karbala, Sulaimaniyah, Erbil, etc. have guaranteed prices and quality.
Contact us to buy saffron in Iraq or to get a license to cooperate in selling saffron in Arab countries and Kurdistan.