How to enter the American saffron market? + Successful business complex in saffron export
American saffron market: how to use the golden opportunity to export saffron to this country? Stay with us to guide you.
America: the largest and most powerful economy in the world
The United States of America is the country with the largest economy in the world. This country is in the second place after China and other countries are also in the following positions.
America has been known as an economic superpower for years. As an economic activist and a business group, we look at this country only from an economic point of view.
American market: a popular market for saffron
The American market is one of the most important markets for selling saffron. The country has a large consumer market and a strong business network. America also has an active marketing and an effective trade diplomacy at the global level.
This country excels both in exporting and importing various products. The United States of America is one of the largest exporters and importers of products in the world. Many products from different countries are sent to the American market. Therefore, this market is a very good and attractive market.
American saffron market: a market with high demand and low supply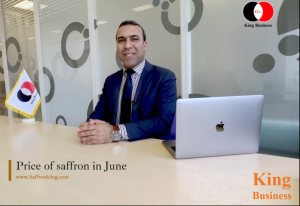 Saffron is one of the products that is in great demand in the American market. This product is used by many people and American industries because of its healing, flavoring and coloring properties. America is a big and important market for saffron due to its large population and size. But the entry of saffron in this country faces many problems and restrictions.
America has strict laws that limit the entry into the American saffron market. Iranian saffron, which is the best type of saffron in the world, cannot be easily exported to this country. Unless special methods are used.
These methods usually involve circumventing US sanctions against Iran. These sanctions have caused the demand for saffron in the American market to be high, but its supply is low. This is a golden opportunity for Iranian saffron exporters who can expand their market in this country.
King Business Saffron Companies: a successful business group in saffron export
Saffron King Business is a successful and leading business group in the export of saffron. This complex has strong infrastructure and new methods for exporting saffron to different markets of the world. This collection pays special attention to the American market and tries to increase its market in this country by offering quality products at reasonable prices.
As a business group, we are proud to export a valuable and national product like saffron to America and of course to the whole world. This is very important to us. We believe that great companies can do the hard work.
If you are looking for business in the American saffron market, contact our colleagues [WhatsApp]