7 basic needs of saffron planting
When is the best time to plant saffron?
In this article, we examine the stages of saffron production and
the most important basic needs of saffron planting.
Also, the conditions for attending Saffron King Business comprehensive
saffron planting training courses are discussed.
In these courses, basic planting instruction and various methods are
provided for novice farmers who want to produce saffron at home.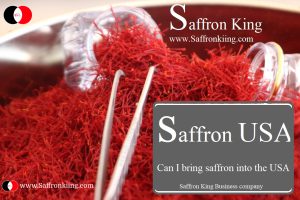 When is the time to plant saffron?
The saffron plant has special growth conditions and can have different planting times depending on the climate of each region.
In general, the best time to transfer saffron bulbs to the soil in late September.
Of course, this time may be done in different areas between 15 days to a month in advance.
In greenhouse spaces, bulb transfer to shelves can be done more than twice a year.
Basic training in saffron planting and cultivation methods
Growing saffron has very good benefits.
Of course, if we can cultivate this valuable product properly, we can achieve a good harvest.
Basic saffron planting training courses are held every month at Saffron King Business.
In these courses, different planting methods, cases, and basic needs of saffron planting are examined.
Guide to growing saffron at home for novice farmers
Most people who grow saffron in greenhouses are novices and do not have enough knowledge to equip and set up their planting environment.
These people usually have unused space in their homes or personal property
and want to make the best use of this space.
Planting saffron at home has flourished these days and has many fans.
In a limited space, in addition to personal consumption, significant benefits can be achieved.
Guaranteed saffron planting consulting accounts in this company are a
complete and comprehensive guide for training in red gold production.
Comprehensive saffron planting training
There are several ways you can get comprehensive saffron planting
training for the company.
Attend online training courses
Participate in face-to-face planting classes
Online VIP courses (classes are held exclusively for one person)
Preparation of specialized consulting accounts
Preparation of files, pdfs, and educational videos from the company
Consulting accounts in the following areas.
1- Equipping and commissioning
2- Greenhouse space management
3- Harvesting and drying saffron flowers
The people who provide these accounts will have specialized advice in
all stages of planting and producing the product.
High-quality saffron planting conditions
Depending on whether our planting space is a farm or an indoor greenhouse,
the conditions for growing and cultivating red gold will be different.
Soil planting of the crop requires land preparation and the climate of the region
should be favorable for planting saffron.
Otherwise, we will not have a successful harvest or we will incur high costs
to harmonize the product with the environment.
Greenhouse spaces need more measures to set up and equip.
Adjusting the temperature, humidity, and proper exposure can be considered
the basic need for planting saffron in the greenhouse.
Stages of saffron production and the most important basic need for saffron planting
As mentioned, planting saffron requires special conditions.
7 basic needs of saffron planting and product production stages are:
Preparation of planting space
Prepare quality bulbs
Prepare the bulb and transfer it to the greenhouse or farm planting space
Space management, especially in greenhouses, adjusting humidity, temperature, etc.
Take care of bulbs and prevent them from being damaged
Correct harvest of saffron flowers
Drying red-gold strands in a principled way
Get specialized advice on selling and distributing red gold in the domestic and
foreign markets from the company's sales consultants. 09397580696