How to sell saffron in the market + saffron price
The main basis of any business is marketing and finding customers for the desired product or service.
How is saffron sold in the market?
Selection of red gold for sale
The basis of income generation in business is providing goods and services to customers.
For this purpose, at the beginning of work, it is necessary to choose a specific product (according to personal taste or opinion).
We suggest that you make this choice with the advice of people with knowledge and experience.
The target market for selling saffron
Consider a target market for your product.
(The target market can be a country, a province, a city, a neighborhood, or even family and friends who are actually the final consumers).
Retail and wholesale of saffron
In some cases that I personally observed or heard, a series of large and profitable businesses were first started by selling to family members and relatives and then distributed to neighborhood stores and expanded in the same way. And finally, often stylish packaging has been sent to other countries.
Specializing in bulk sales of saffron
We can say that nowadays people or in other words customers pay more for expertise and quality.
That is, people are looking for people who cooperate with them and give them advice.
Consulting with people who have both the necessary and sufficient knowledge and experience in their field of activity can put us on the right path.
When you get the right advice in the field of product selection, you will have enough confidence in the service and sales of the products.
How to sell saffron in the market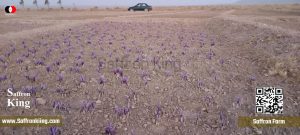 Sometimes we can build a bridge and create new relationships and customers through previous connections and customers, of course, the customers who are created in this way will buy faster and more easily because they trust the previous customer. They become better and more loyal.
Saffron trade
The transactions that are made should be win-win, that is, the customer's needs are always considered and the best product is given to him according to the customer's needs.
The best way to present saffron to customers
In negotiations, try to consider the benefit of the customer.
He is placed in the position of a consultant (not just a seller) and the best options are offered to him. Definitely, when these things are observed in the conversation, the trust of the audience will be gained more easily, the negotiation will be more successful and this customer will become a loyal customer.
Saffron price
How to sell saffron in the market has many complications.
But maybe your question is, how much is the price of saffron and how to get the price list of saffron?
In response to this question, we propose two solutions:
Visit King Business website
Direct communication with business consultants and saffron sales department
Daily price of saffron
In European countries, the price of 1 kg of saffron is between 1985 and 2780 euros.
Of course, these prices are different in different countries.
You can contact our experts to get the Iranian saffron price list. (Contact)