Saffron food is a good offer for restaurants
In most of the big restaurants, there is saffron food. Foods and drinks made with saffron have many fans.
Selling saffron to chain restaurants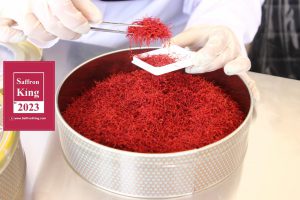 Today, several important meetings were held at our headquarters in the Netherlands.
In one of the meetings, important discussions were held with the Dutch client.
We will read parts of this meeting together below:
4 representatives of a restaurant chain came to our headquarters in Rotterdam.
Their restaurants have different branches all over Europe and they asked us to supply some products.
According to one of the agreed clauses, we are going to give saffron samples to 5 branches of their restaurants next week.
The saffrons that will be given to them as samples will weigh 500 grams.
Suggestion of saffron food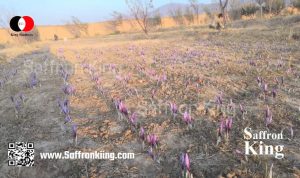 During the negotiations, our colleagues suggested to the Dutch client to add a new dish to their menu in the Belgium branch restaurant (Brussels city).
It was suggested that saffron food be added to the previous menu in the special offer section.
This proposal was accepted with the approval and high acceptance of the Dutch customer.
After the new menu is prepared by the restaurant designers, they are supposed to send us the new menu so that we can express our opinions.
(They were also looking for saffron drink, which we will talk about in the next post)
Export of saffron to Italy
Italy has long been one of the biggest customers of Iranian saffron.
The previous day, our colleagues at the headquarters held negotiations with Italian businessmen.
Based on the agreement, we delivered 5 kg of Afran in bulk packaging to this customer.
The shipment of red gold was delivered to this customer in Iran.
It is supposed to continue the delivery of saffrons in Rome by king business company after checking in Italy.
We will provide you with more reports of this sale soon.
Selling saffron to a pharmaceutical company in Canada
In addition to being used as a spice in food, saffron also has medicinal properties.
Some of our clients are pharmaceutical companies.
In the reports filed by our sales branch in England (London), the negotiation with the Canadian pharmaceutical company can be seen.
This pharmaceutical company is located in Toronto and in addition, they also operate in Iran.
Their purchase order was Super Gem saffron and saffron extract.
How to buy saffron
If you are looking to buy saffron or saffron-based products, contact our colleagues in the commercial department.