importing saffron to Europe + Steps of exporting saffron to foreign countries
Saffron trading is one of the profitable and specialized professions.
In this article, we review the stages of importing saffron to Europe , different countries.
Steps to export saffron to foreign countries
For the export of any product (both edible and non-edible), certain steps must be taken.
From product production to packaging, standard, business card, tax declaration
And registering the product in the customs of the destination country
of saffron as the most profitable export product is not excluded from this.
Of course, for saffron, which is an edible product, an animal health
certificate must also be obtained.
How to start exporting saffron?
To start exporting saffron, you must first define a specific plan and an
export roadmap for yourself.
Including:
How to prepare quality saffron (do you want to grow saffron yourself or buy it from a producer?)
To export red gold to world markets, its packaging is of particular importance.
The best-selling saffron package in European markets
A stylish and attractive package that suits the taste of the consumer country creates added value for your export goods.
Each country likes a special package for this product.
European countries mostly buy saffron in metal containers,
and countries like Saudi Arabia mostly demand saffron in crystal containers.
importing saffron to Europe
King Business Group is a producer and exporter of Iranian quality saffron.
Red gold is offered in different packages according to the demand and
taste of customers and with their personal brand.
Having a standard certificate and animal health certificate
Since each country uses a specific type of saffron (Supernangin, Negin, Sargol, Pushal),
After preparing the product suitable for the taste of the target country,
saffron should be considered in terms of quality
(moisture level, presence of mold and insects, taste, color, aroma and
presence of any kind of impurity) should be analyzed in the laboratory
And the health certificate and standard certificate should be issued for
it through the National Governor's Organization.
Carrying out customs procedures to send saffron
After receiving the necessary permits and preparing the goods for shipment,
you should go to the regional customs office.
By receiving the certificate of origin, completing the tax declaration,
providing a detailed description of the export product specifications,
Evaluation of the finished price of the product from production to delivery,
finally if the stated information matches
With the goods delivered to the customs, the declaration is approved,
stamped and signed by the customs, the product is loaded and ready to be sent.
Iranian saffron exporting company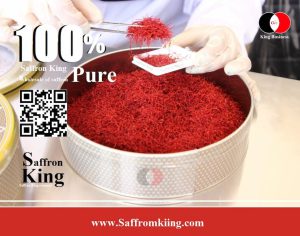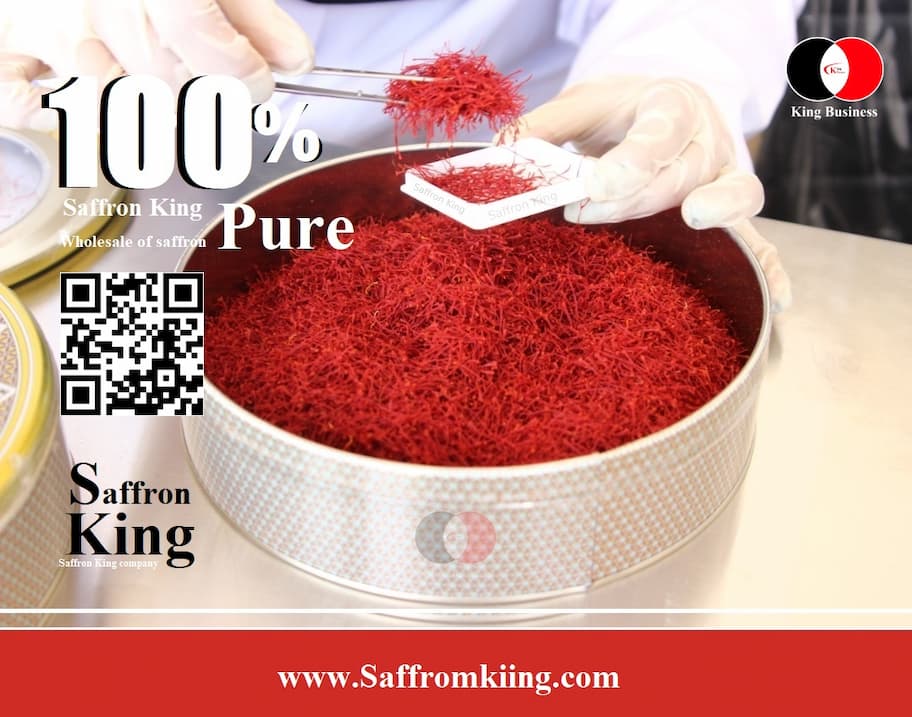 king business company by doing all the steps of export,
It has facilitated the process of customs operations for the export of saffron for customers.
These companies deliver your customized saffron in European countries in the form of DDP and
In other countries, it delivers to customers as CIF.
importing saffron