the price of bulk saffron in Europe + The price of buying saffron powder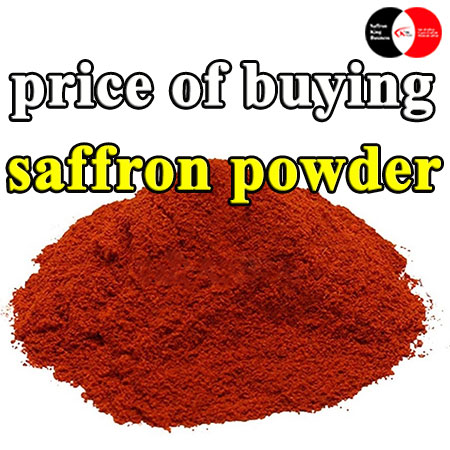 In addition to red gold extract, another product obtained from this plant is saffron powder.
What is the price of buying saffron powder in today's market?
Features of red gold powder
This is a polished product of precious saffron and sergol strands.
In general, this product has all the therapeutic and antioxidant properties of string saffron.
Elements make up saffron
Rubbed red gold is a rich source of vitamin A, copper, potassium, manganese, iron, selenium, folic acid, magnesium, zinc, calcium, riboflavin and thiamin and many other antioxidant compounds.
What are the uses of saffron powder?
This product can be used to prepare all kinds of drinks and desserts and to cook food.
It is very easy to use the powder of this valuable seasoning and its coloring power is much higher than ground red gold.
What is the price of buying saffron powder?
To better understand this issue, consider the following example:
Shelleh Zard is one of the famous Iranian desserts.
In preparing this dessert, half a pint of ground saffron is needed for 10 people, while for the same number, only one tablespoon of its powder is used.
Therefore, the use of this product is very economical.
Production of saffron powder in Europe
Producing healthy and quality products is one of the most important services and goals of King Business Group.
Red gold powder is one of the products of King Business Group, which, along with its extract and string saffron, is supplied to the European market by our group of companies.
How to prepare Iranian saffron powder
To prepare this product, first, the strings of Nagin and Sargol are processed several times and then they are turned into powder by special machines.
The difference between the price of red gold and its powder?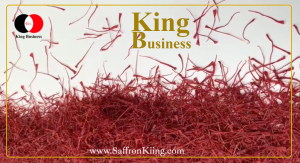 To prepare this product, more costs are spent in terms of time and labor.
As mentioned above: First, saffron is processed several times, then it is turned into powder using special machines.
As a result, pure red gold powder has a higher price.
Luxury packaging of red gold powder
Providing all King Business products in luxury packages is one of the important goals and plans of this company.
Our collection intends to offer this product to the European market like red gold strings in glass and crystal packaging where the product has no contact with plastic materials.
Is saffron powder distributed in bulk packages?
This product is sold in both bulk and retail packages.
Bulk packages in weights of 50, 100 and 250 grams are offered to customers.
Partial packages in weights of 0.5 grams, 1, 2 and 5 grams are distributed to the European markets.
Buying saffron powder in Europe
The purchase price of saffron powder is offered to the market with a 5% discount this month.
This product will soon be unveiled by King Business in Europe.
To buy all kinds of red gold, please contact our sales department colleagues. [Whatsapp]
price of buying saffron powder