Sale of saffron in the Netherlands in 2023
The price of exported saffron in the Netherlands is between 2500 and 3800 Euros.
You know that our company is headquartered in the Netherlands in 2023
The price of each kilo of saffron is uploaded daily on our site.
Iranian saffron has a special place in the market of buying and selling pure Dutch saffron.
Saffron King Store offers the main export saffron and Negin Mumtaz saffron in kilograms – Mancha bulk saffron and all kinds of pure Iranian saffron and pure Afghan saffron to the Dutch market.
(In the Saffron King Store, all saffron is sold throughout Europe at the production price)
Sale of saffron in the Netherlands in 2023 price of saffron in Rotterdam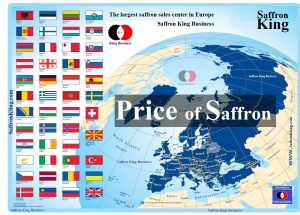 How much is sold per kilo of saffron in Europe?
The selling price per kilo of original saffron is relatively stable in Europe and the Netherlands.
The sale of each kilo of Super Negin saffron for export in Europe is between 2590 and 3560 Euros
The quality of saffron and the type of packaging of Sargol saffron and Negin saffron for export have a role in the price of each kilogram of Iranian saffron in the Netherlands in 2023.
Mancha saffron is sold to Europe mostly as kilograms of saffron.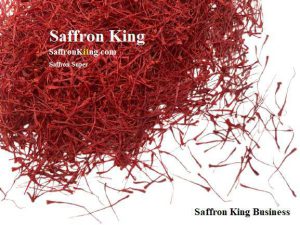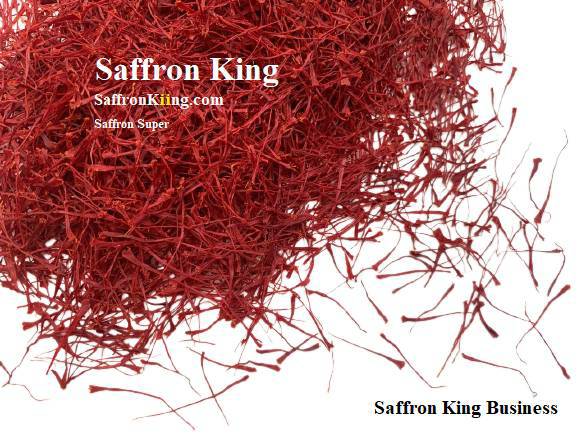 Wholesale sale of saffron at production price
Selling all kinds of saffron at the production price and high quality of saffron are two prominent features of the products offered in our stores.
We are the producer of Ghaenat saffron.
We export all kinds of Iranian saffron in the form of wholesale sales of saffron and partial sale of saffron to the Netherlands.

Contact us to buy Mancha saffron in bulk
Retail price of saffron in Rotterdam
Retail sale of Iranian saffron in Rotterdam is more common than wholesale of Asl Ghaenat saffron.
Saffron King Business is based in Rotterdam.
We sell Iranian organic saffron and export saffron.
The cost of packing saffron and the cost of distributing it in the export saffron market cause the high retail price of Iranian saffron to rise.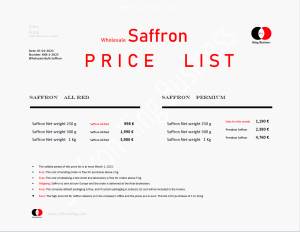 The wholesale price of bulk saffron
We are active in planting Iranian saffron. We prepare the original saffron directly from the farm.
The wholesale price of bulk saffron for export, the wholesale price of Sargol Mumtaz saffron, and the wholesale price of other types of Iranian original saffron in our stores are very reasonable and at the production price.
Contact us to buy different types of Iranian saffron