The cost of planting saffron ?
What is the initial capital for planting saffron?
Is it economical to grow saffron at home?
In this article, we estimate the cost of planting saffron in greenhouses and farms.
We also explain the conditions and how to hold greenhouse and traditional saffron planting training courses at Saffron King Business Company.
Initial capital for planting saffron
On average, equipping a 100-meter space in a greenhouse will cost between 18.100 and 20.700 $.
Of course, it depends on the conditions and facilities of the person applying for implantation.
For example, some people buy greenhouse shelves from tools and equipment that do not cost them much.
Or they have planting space and do not need to pay for land or greenhouse environment.
Therefore, we need to have general information about the project in order to be able to accurately and correctly estimate the initial capital for equipping saffron planting.
Income and cost of saffron planting in 2022
The formula for calculating saffron planting income is as follows:
Costs of equipping planting space
Capital for preparing saffron onions
Amount needed to prepare fertilizers and pesticides
Expenses spent on saffron planting training
We deduct the sum of all these expenses from the harvest of the first period and a total income is obtained.
Of course, this method of calculation is not very logical, because except for the costs of fertilizers and pesticides, other costs are done only once and can be used for a long time.
What is the profit from saffron harvest per hectare?
Planting saffron on a farm costs less than planting it in a greenhouse.
In general, we need to set up a saffron farm:
We have land preparation and plowing that does not require much cost
Preparation of saffron onion
Buy fertilizers and pesticides
Labor costs (this sector needs to spend more than planting a greenhouse)
If the saffron onion is good, it can be propagated and benefit from the sale of saffron onion.
In general, in ideal conditions for planting and processing the crop, between 400 to 700 grams to 1 kg of saffron is harvested from each hectare.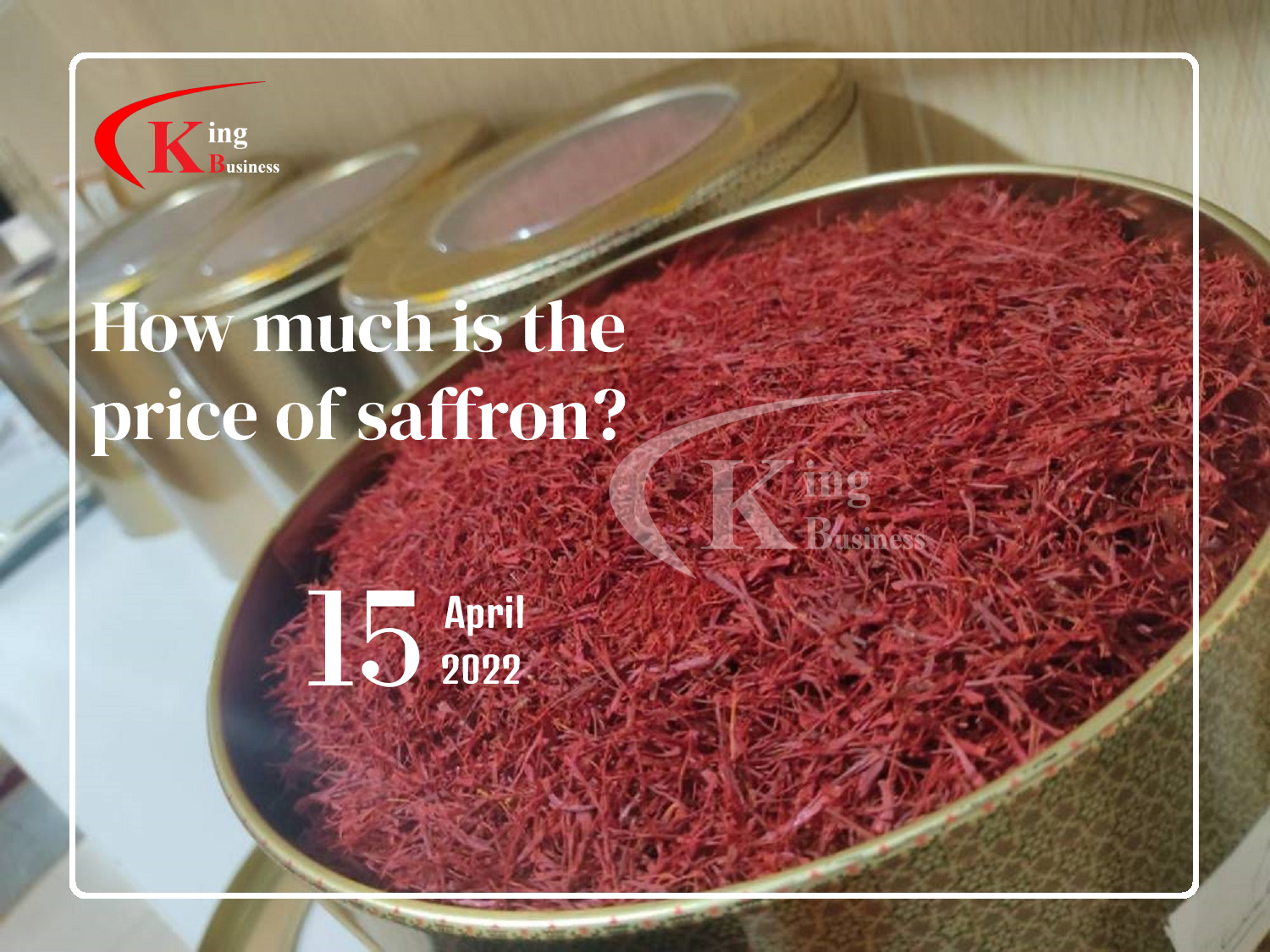 Greenhouse saffron planting training
One of the most important and in fact the main basis of successful red gold production is having the necessary information and awareness.
Saffron King Business Company organizes saffron planting training courses online and in person.
Applicants who take training courses at the company will receive a product purchase guarantee.
They will also use special support services to set up and manage their greenhouse space.
Income for planting saffron at home
Two types of income can be obtained from the production and planting of saffron.
Harvesting saffron flowers and drying red gold threads and selling them to the market
Propagation of saffron onions and surplus sales of farm onions
So if we can manage our farm and greenhouse scientifically and calculated, it will definitely be very profitable for us.
Planting saffron in pots and confined spaces can provide food for a person.
Of course, if more space can be allocated for planting, it will be economical for us.
Saffron planting cost table
In different parts of this article, the factors affecting the profitability of saffron planting were examined.
In this section, we briefly review the cost of planting saffron in the greenhouse and farm environment.
Buy heating and cooling devices
Dryer
Thermometer and hygrometer
The cost of shelving the greenhouse space
Covering the greenhouse environment
Buy saffron onions
Cost of pesticides and fertilizers
Worker wages for planting and harvesting
The cost of teaching and learning the scientific principles of planting
Amounts spent on water and electricity for the planting environment.
For accurate estimation of investment and calculation of planting income in your own space and attending training courses, contact the saffron planting training unit.