Export of Iranian quality saffron + saffron price + wholesale sale of saffron in Europe
In the previous article, we checked the amount of Iranian quality saffron exports.
In this text, we mention the reasons for the increase in the export of this product.
Increasing bulk export of saffron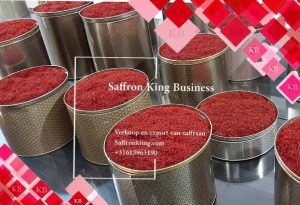 Information about the grading and price of saffron will be provided to you.
The reason for the increase in the export of red gold this year is the modification of the basic customs rate of this product, which paved the way for the export of Iranian quality saffron.
This caused a 63% increase in the export of this luxury spice in the first 3 months of this year.
Export of Iranian quality saffron in the form of a suitcase
Whenever the exchange rate rises in Iran, the export of goods, including saffron, increases significantly.
In the summer season, most people who travel to foreign countries export red gold in the form of luggage to reduce travel costs.
Advice on buying saffron
Customers contact Zahan Saffron diamond collection to receive advice and purchase products for their export purposes.
Our answer to this category of customers: Of course, it is a good decision and there is a good profit in it.
But you must have some information about this sale of saffron.
Saffron is a herbal medicine!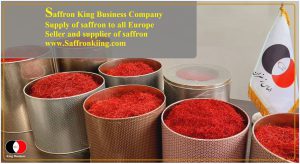 Red gold is an agricultural product and a medicinal plant.
People all over the world know it as herbal medicine.
Red gold is used in the following countries for its health benefits.
Germany
France
Italy
china
India
Egypt
America and many countries of the world place a special value on this product.
Iranian saffron export profit
For the reasons mentioned, red gold is an important and valuable product.
Currently, this product is cultivated in other countries besides Iran.
Afghanistan
Spain
Orange
china
Italy
Morocco
India
Kashmir
The quality of Iranian saffron in export
In general, the export of Iranian quality saffron is known and popular all over the world due to its favorable quality.
Therefore, Iranian saffron has many customers everywhere.
Grading of saffron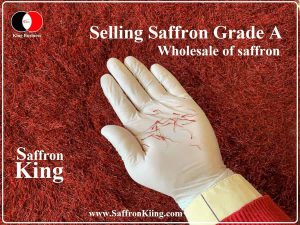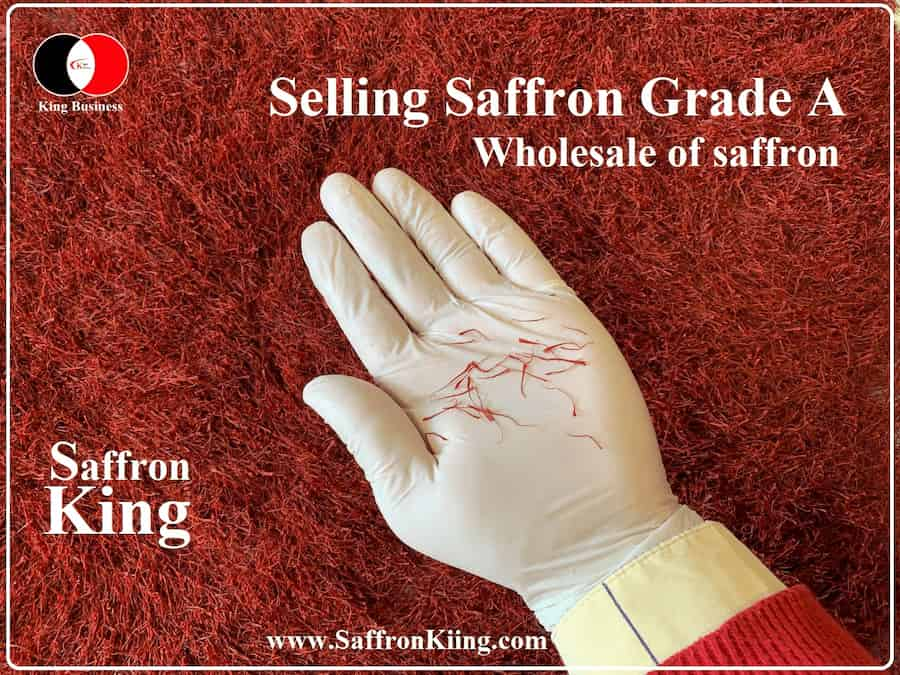 This medicinal plant has different types and different qualities:
Sargol
Pushal
Jewel
super gem
Each of them has 3 different grades.
What type of saffron is suitable for export?
This is the question of many people who want to start this profitable business.
In the market in countries, different types of this product are used depending on the economic situation of that country, taste, culture, consumption type.
Saffron buyers
In general, choosing the type of red gold depends on your negotiation with the customer and what he wants this product for.
How much is the price of 1 kilo of exported sorghum?
Today, the price trend in the market has been increasing.
Today, the price of Sargol Grade (A) saffron is 47,900 and Sergol Grade (A+) is 49,100.
The price of this product is uploaded daily on the website of Almas Saffron Jahan Group of Companies.
Wholesale sale of saffron in Europe
Also, in the online store of King Business Company, all kinds of red gold are offered to the European market with luxury packaging.
To get more information and buy saffron, contact our colleagues on [WhatsApp] or visit our [Webshop].