Luxury saffron – luxury saffron in special saffron packaging
Important titles of this article:
Luxury saffron, saffron sales and export training + organization of branches in Italy, Germany and France.
Saffron trade in Europe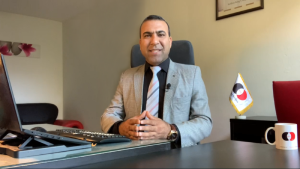 As usual, we have provided some parts of Saffron King Business reports for you.
These reports give you a good view of the saffron business in Europe and King's services, dear audience, stay with us.
Saffron packaging in China
According to the reports registered in King Business Company, the shipment of luxury saffron from China will arrive at the port of Rotterdam within the next 7 to 10 days.
As you know, the port of Rotterdam is the second largest port in the world and merchants usually use this port to distribute their goods throughout Europe.
King's headquarters is located in Rotterdam, Netherlands.
After unloading the shipments, the central branch distributes packaged and bulk saffron among its branches and saffron traders throughout Europe.
If you are also looking to buy luxury saffron in beautiful packaging, contact our colleagues in the sales department. (Whatsapp)
We can deliver your bulk or packaged saffron to you at your final destination.
Sending saffron to European countries such as:
Germany, Italy, France, Holland, Belgium, Spain and…
Luxury saffron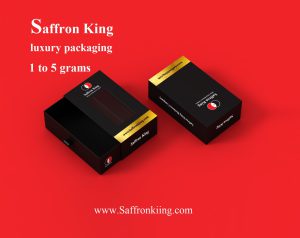 This shipment of luxury saffron in very beautiful packaging is suitable for hotels, gift shops and expensive stores.
It is suggested not to use these types of products in shops and small stores.
This luxury packaging is more suitable for gifts and is produced in 1 gram, 2 gram and 5 gram weights.
The most important beautiful packaging of saffron
Beautiful packaging can bring the sale of Iranian red gold to its final limit.
The beautiful packaging of saffron has had a great effect on increasing its sales.
One of the most important features of luxury saffron packaging is the design, logo, type of material and color selection.
New force training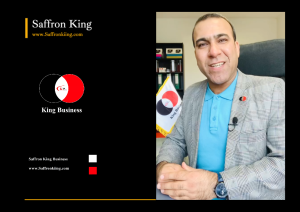 In another part of King Business reports, it is stated that the head office has provided very good training for employees.
Training on the sale and export of saffron has been regularly provided to new colleagues, and these trainings continue.
Monthly meetings
Monthly meetings with all personnel have been held at the head office in Rotterdam and will be held in the coming months.
These meetings are very important.
In these meetings, a sincere and comprehensive discussion is held between the personnel and senior managers regarding everything.
Organization of saffron sales branches in Europe
Recently, important meetings have been held to organize branches in France, Belgium, Italy and Germany.
The main focus in these meetings was on the Italian branch and Mr. Sam's branch in Paris.