Cooperation in saffron business + saffron sales branch
The subject of this text: Saffron sales branch
In this text, we discuss cooperation in saffron trade and sending saffron to Europe and the UAE.
Saffron sales contract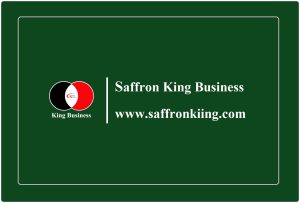 Today's text was prepared based on the reports received from Mrs. Shahvardi's office.
He is one of the active colleagues of the saffron sales department in King Business Company.
According to the report of this department, King Company has signed a new contract for the sale of saffron.
This new contract has been signed with one of the active companies in the field of food exports.
The company in question has been exporting saffron and distributing food in Europe for many years.
They also market saffron and saffron products in Persian Gulf countries such as Qatar.
It should be noted that this company was in contact with Saffron King Business 8 months ago.
The purpose of their contact with King's saffron sales branch was to buy bulk saffron.
Bulk saffron and packaged saffron
King Company is a producer and distributor of Iranian saffron and Afghan saffron.
Bulk saffron and packaged saffron are marketed all over the world by branches of King Company.
This company is looking for a longer cooperation and signing a contract with King Business.
Branches of King Company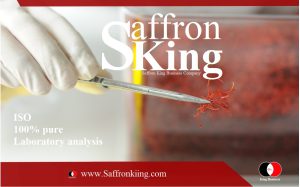 In the registered reports, it is stated that the company's sales department has contacted them by phone.
During this telephone communication, all the services, services and quality of the company's products were provided to them.
Also, in this phone call, the list of King's branches in Asian and European countries was presented.
The purpose of this work was to provide more access to the products in the destination country.
It should be noted that our company's branches in Europe deliver saffron and saffron products to customers at their final destination.
Saffron sales branch in the UAE
The important purpose of this telephone communication is to create an atmosphere of cooperation and interaction between Saffron King Business and the target company.
In this two-way conversation, discussions were held regarding receiving saffron sales representatives and branches in different countries.
They were told that the King company also has a saffron branch in the UAE.
They can pick up their orders in the UAE.
Cooperation in saffron business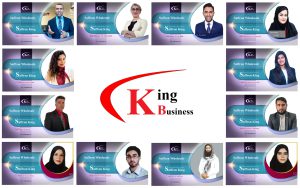 The sales department of Almas Saffron Jahan Company in Tehran has also arranged a face-to-face meeting with this company for the next week.
The purpose of this meeting is to sign a cooperation agreement in new sectors between both companies.
In the agreements made, it is stated that the King company will deliver their orders in Qatar.
Also, King Business Company announced the necessary preparation to cooperate in saffron business and provide saffron sales branches to all parts of the world.
In the end, we remind you that if you also intend to cooperate with our company, contact our colleagues in the sales department.