Iranian Saffron trade profit + earn dollars with King ambassadors
Iranian and Afghan saffron trade profit.
Are you looking to earn money from selling saffron?
Participate in the ambassador program.
Saffron trade profit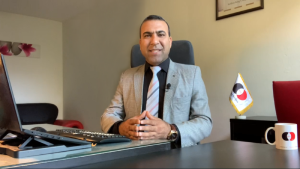 King Business Company has provided suitable conditions with the ambassador plan, our goal is one thing.
Distribution of Iranian and Afghan saffron trade profits
In this plan, people who are looking to earn money by selling saffron can cooperate with us.
Also, those who are interested in bulk and packaging saffron business can use this plan.
The King Business group of companies are engaged in the field of wholesale saffron.
Saffron trade ambassadors
The plan of King Ambassadors and Diamond Ambassadors includes all people.
Anyone who is in some way connected with the King company can be the company's ambassador and saffron seller.
Sales agents, company representatives, economic operators, branches and marketers will all be King's ambassadors.
Almas Saffron Jahan Company in Iran is a subsidiary of Saffron King Business Netherlands.
The head office is in the city of Rotterdam.
All members of Saffron King Business outside Iran are named as King ambassadors.
In Iran, all members of Almas Saffron Jahan Company are named as Diamond Ambassadors.
Making money by selling saffron
In this plan, people who have good relationships all over the world can earn money.
Ambassadors can use their relationships and sell saffron after consulting with our colleagues and registering in this plan.
After the necessary guidance from business advisors, Diamond ambassadors and King ambassadors talk to customers on behalf of our company.
If any customer is attracted inside or outside of Iran, a contract will be officially signed with the desired ambassador.
We provide you with the negotiation method, conditions and tools, and you make the sale using your relationships.
The easiest way to trade saffron
One of the easiest ways to trade saffron is to use this plan.
We provide you with the necessary tools and you earn money using your relationships.
One of our most important tools is that the King company has active branches all over the world.
Issues related to customs and saffron transportation around the world are handled by King.
It should be noted that, in case of selling saffron to European countries, saffron will be transported by the company to the final destination.
Saffron King Business group of companies produce and distribute Iranian and Afghan saffron.
Our branches have been operating in different countries for 12 years.
Certaines succursales vendent du safran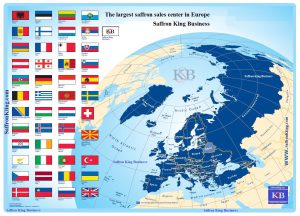 Germany
France
Netherlands
Austria
Spain
Italy
England
china
Türkiye
Emirates
India
Sri Lanka
And…
Commerce du safran iranien et du safran afghan
People who are interested in the field of saffron business should contact our business advisors first. (Whatsapp)
After the necessary guidance, the registration process should be done by our colleagues in the saffron trading unit.
Complete your final registration as an ambassador and start earning dollars.
The profit of trading Afghan saffron and Iranian saffron will be very high.
King saffron company sends bulk and packaged saffron to all parts of the world.
Bénéfice de la vente de safran en vrac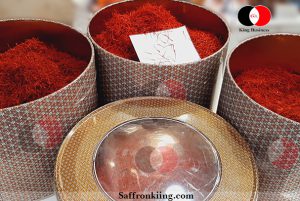 The project of ambassadors has passed its trial stage and it has been very successful in this stage as well.
The middlemen who used to buy saffron from us and deliver it to their customers have welcomed this project.
Commercialisation du safran iranien
Before this plan, there were several important problems for intermediaries:
The middlemen should increase their working capital so that they can first buy saffron and sell it.
In the process of transferring saffron, a lot of effort must be done: customs, transportation, clearance in the destination country, receiving money, etc.
The bargaining power of intermediaries with customers was low
In many cases, the intermediaries' expertise was not related to saffron and their customers were lost
For example, recently one of the middlemen who was in the UAE and had a saffron customer in France, used the ambassador plan.
After receiving advice, he went to his client and signed an official contract on behalf of the King company.
In this contract, the Emirati businessman has been introduced as the representative of the King company.
The profit share of this merchant will be reserved until the end of cooperation with the client introduced by him.