Iranian saffron price in Paris + saffron sales report in Europe
If you are interested in saffron business and red gold export, join us. We have provided parts of the saffron sales report in Europe for you.
king business company and saffron sales report in Europe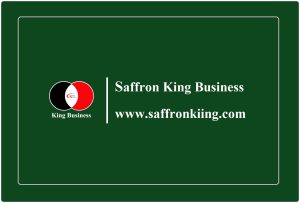 king business company is a multinational company that exports Iranian saffron and Afghan saffron all over the world.
The production, packaging and shipping of saffron all over the world is done by King Business.
The company's new product, namely saffron extract, has been produced and marketed in cooperation with a Swiss company.
Saffron extract for Germany
In today's reports of the company, the shipment of saffron extract in premium packages with a weight of 10 mg has been recorded for Germany.
We have sales representatives in Frankfurt, Munich and Hamburg, and in addition to saffron, we also send them saffron extract and saffron essence.
Saffron extract is a medicinal supplement and this product is special for cosmetic and health product manufacturers, pharmacies and anti-depressant drug manufacturers.
Precious saffron for Paris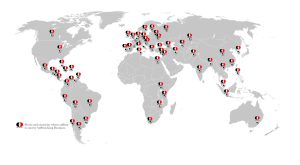 In another part of this report, it is stated that 12 kilos of red gold was sent to France.
5 kilos of saffron sent to one of our customers in France. Also, 7 kg of saffron has been sent to the representative of King Business in Paris.
Our sales representative in Paris is one of the most active saffron sellers in the European Union.
Of course, we are planning to send saffron to Marseille next Monday. The shipment will be 2500 packages of saffron of one gram.
Packaging of Iranian saffron
The saffron sent to cities like Lyon, Marseille and Nice will be in new packages.
This new packaging has been welcomed by customers.
Following the customers' acceptance of this new packaging, our order of 50,000 units has been completed in China and will soon be shipped to us.
Daily price of saffron in Paris
The price of precious saffron in Paris is between 2490 euros and 2930 euros. The cost of saffron for customers depends on the type of packaging, purchase volume and delivery location.
We can deliver the saffron you buy from us to the final destination in European countries. (Delivery as ddp)
Sending bulk saffron to London + saffron price in England
In another part of the report delivered to our head office in the Netherlands, it is stated that two Iranian businessmen who are planning to travel to England, have visited our branch in Iran and received 250 grams of saffron samples from our company. Bulk packaging has been delivered.
A large volume of bulk saffron is supposed to be sent to London after the announcement of these friends (about 40 days from now).
The delivered saffrons are for London, Manchester and Leeds markets.
We can deliver this shipment in Europe. In this case, the total price for each kilo of bulk saffron is 2710 euros.
Types of saffron
The saffron chosen by two Iranian businessmen is of A+ type. It means the best type of saffron available in the European market.
The noteworthy point is that we have two other types of saffron, whose prices are lower, and we will soon offer them in the UK market.
Types of saffron with different quality grades:
Normal (Sargol saffron)
Saffron A
The best type (Saffron A+)
The price of Sargol saffron, which will soon be available in the UK market, is 1985 euros.
Also, quality grade A saffron in premium packaging will be available at a price of 2430 euros.
How to buy and cooperate with us
Here, we have provided parts of the saffron sales report in Europe for the month of JUN.
If you also want to buy saffron, export saffron and trade saffron, you can contact our experts in the commercial department.