The subject of this article is the sale of saffron to Qatar
in this part; We review the major saffron day news and some important activities including the sale of saffron to Qatar.
Meeting with saffron sales representative
Meetings were held in order to improve the qualitative and quantitative level of saffron sales agency activity.
The representatives of the company inside Iran and abroad had an online meeting and video communication with senior managers.
Online meeting of saffron sales representative in Iran
The coordination meeting of the saffron supply unit with Mr. Engineer Ahrari, the honorable representative of Iran, was held today.
In this meeting, it was decided to revise the terms of the contract with the farmers.
Besides, it was emphasized to facilitate the process of buying saffron from farmers.
Special sale of bulk saffron
One of the important activities of Saffron King Business Company is considering special discounts for saffron traders and saffron sellers.
Our group of companies has special discounts for customers on various occasions.
Do not buy expensive saffron!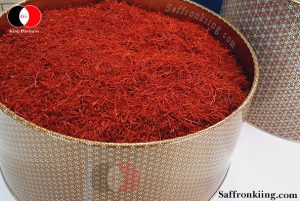 A significant amount of saffron is supplied to the market every month.
These special sales are offered to you at the best price.
we suggest; Do not buy expensive saffron!
Satisfaction of saffron buyers
One of the missions of our group of companies is to satisfy customers.
We are always trying to provide you with the best and highest quality products at the best price.
Bulk purchase of saffron
Special discount plans provide good conditions for buying bulk saffron, so that they can buy the products at the best price.
Satisfaction of saffron customers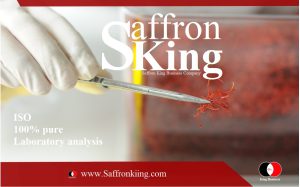 Based on the surveys, we can say that the result of your trust in our company is that we can offer you quality services.
Major saffron day news
Many of the company's activities are regularly presented to you under the title of major saffron daily news.
The price of buying and selling saffron, export of saffron and many activities of different sectors are presented to you.
Selling saffron to Qatar
Mrs. Engineer Payandeh, the executive officer of King Business Company, announced that 4.5 kg of Negin saffron was delivered to a Qatari customer in Tehran on Tuesday.
The sale of saffron to Qatar is carried out by the King company
Price per gram of saffron in Qatar stores
Each gram of saffron is bought and sold in online stores in Qatar from 8 to 13 dollars.
To buy saffron online, you can visit our company's web shop.
Saffron is available in individual and kilo packages along with daily saffron prices in the company's online store.