Saffron customers + the best saffron for export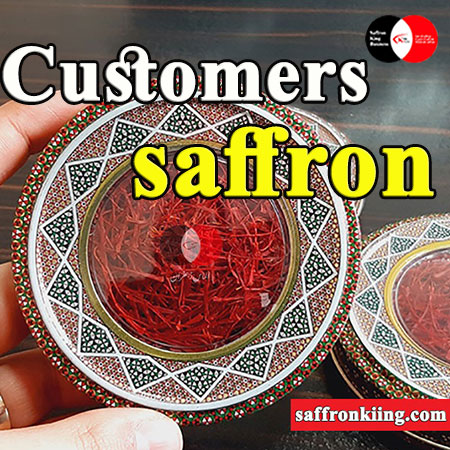 Every product with any kind of quality in the world has its own customers.
Saffron customers buy according to their economic situation.
Customers saffron
According to their economic conditions, saffron customers can be classified into the following two general categories:
Quality oriented customers
Price oriented customers
The upper deciles of society use branded products and quality is a priority for them.
While the lower deciles of the society, the price of the products is more preferable to their quality.
The price of saffron in the market
A number of producers, taking into account the economic situation of different sections of the society,
They produce different quality products to cover all tastes.
Saffron also has different types, each according to the type and quality
(in terms of the amount of crocin = coloring, picrocresin = taste, safranal = aroma and purity) they have different prices. This issue is important in all countries.
Countries that buy exported saffron

King Business Company is a producer of saffron in Iran and a distributor of saffron in Europe, considering the taste of different countries.
King Company is a producer and exporter of Nagin, Super Nagin, Pushal and Sergol saffron.
Among these items, Super Nagin saffron has the highest quality in terms of appearance, color and flavor.
After Super Nagin, Saffron Nagin, Sargol and Pushal are placed respectively.
The best saffron for export to European countries
First, Super Negin and secondly, Negin is the best option for countries for which quality is a priority. Otherwise, according to the needs and tastes of customers, we can offer them lower grades of saffron, sergol and pushal.
Customers of Iranian saffron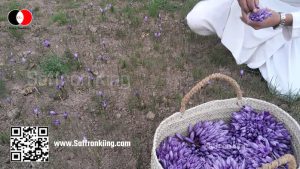 The economic conditions of the country that imports and buys Iranian saffron is very important. Some countries, according to the type of saffron they consume, are quite demanding of quality.
Uses of pure saffron
Areas that always consume the best and highest quality type of saffron (Super Negin):
1- European countries that use saffron for personal and household purposes.
2- China, which uses saffron in the medical and pharmaceutical industry.
On the other hand, in some countries such as Iraqi cities, due to the economic crisis, the price of goods such as saffron is important for them.
To order quality saffron, you can contact King's sales experts [via WhatsApp].