Supplier of saffron in Europe + purchase of saffron in France
King Business Company is a supplier of saffron in Europe.
In this section, we will first discuss the activities of the purchasing department, and then we will mention the branches of King Business in Europe and France.
Saffron purchasing department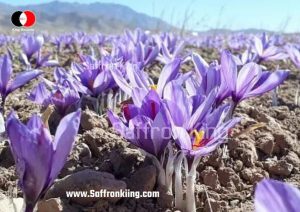 Mr. Radmehr is the manager of purchasing department of Saffron King Business group of companies.
In recent times, they have done very important things with their very good team.
In the following, we discuss three important activities that the saffron purchasing department has done.
Extension of the contract to buy saffron from farmers
One of the very important things that the purchase department of Saffron King Business Company has done is regarding the purchase contracts of saffron from farmers.
The purchasing department has contacted the farmers with whom Saffron King has a contract
And he has done a lot of follow-ups regarding the renewal of contracts and their review.
Our colleagues in this department have met with each and every farmer and saffron supplier.
In these meetings, purchase contracts were signed with farmers and saffron suppliers.
Supplier of saffron in Europe
The next thing that the purchasing department has done is to add new suppliers and farmers to the production department of the company.
In this regard, the purchase department has recently been in contact with several farmers and suppliers of saffron in Iran, Afghanistan and Spain and has signed cooperation agreements.
Of course, some of these people, who are suppliers of saffron and grow saffron themselves, have previously collaborated with King Business Company informally.
The purpose of this work is to increase the production level of saffron in King Business Company.
Inventory of bulk saffron and packaged saffron
The third task that the purchasing department has done is to create a structure to inform the stock of saffron in the offices, branches and agencies of King Business Company.
Currently, using the developed application, we can instantly see how much saffron there is in our offices and branches.
With this built program, you can see how much saffron has been sold and how much we should send to the desired saffron office.
The largest producer and seller of saffron in the world
King Business Saffron Company is one of the largest saffron producers and sellers in the world.
King Business is an international company registered in Europe and its head office is located in the Netherlands and the city of Rotterdam.
Buying saffron in France
Branches and agencies of King Business Company are serving customers all over the world and Europe.
Some branches and saffron sales agents of King Business Company in Europe and Asia:
France (Paris, Nice, Lyon, Marseille, Toulouse, Bordeaux, Montpellier, Nantes, Lille)
Italy (Como, Verona, Naples)
The Netherlands (The Hague, Eindhoven, Tilburg)
Iran (Shiraz, Tabriz, Ahvaz)
Germany (Hamburg, Frankfurt, Cologne)
Emirates (Al Ain, Ajman, Ras Al Khaimah)
China (Shenzhen, Chongqing, Hong Kong)
Türkiye (Antalya, Marmaris, Side)
King Business Company is a supplier of saffron in Europe.
To buy bulk saffron and buy packaged saffron in France and other countries, contact our colleagues. (Whatsapp)