What is saffron powder and how to buy it? | Complete guide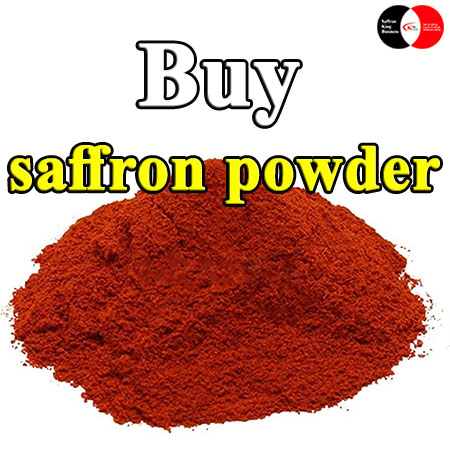 If you are looking to buy saffron powder with good quality and reasonable price, you should know that saffron is one of the most expensive and popular spices in the world.
King Business saffron powder: a quality and valuable product
Saffron has anti-cancer, anti-depressant, anti-inflammatory, anti-oxidant and memory enhancing properties. To obtain one kilogram of saffron, nearly 150,000 flowers are needed to be collected manually. This factor makes the price of saffron very high.
Saffron powder: a solution for optimal use of saffron
Saffron powder is a new and modern product of saffron flower, which is produced by special methods different from traditional methods. This product has many advantages over dry and grainy saffron. Some of these benefits include:
Significant increase in color, aroma and taste of saffron compared to dry saffron
Reducing the wastage of saffron during consumption
The ability to accurately adjust the desired amount of saffron in each recipe
Ease of use and storage of saffron powder
Prevent fraud in the sale and purchase of saffron
King Business saffron powder: a quality and original product
Saffron powder is one of the newest and best products of King Company, which was launched with the aim of exporting and selling quality saffron worldwide. King Business is an international company headquartered in the Netherlands. This company tries to increase the satisfaction of its customers by applying new technologies and scientific methods in the production, sale and marketing of saffron powder.
King Business saffron powder has unique features that distinguish it from other similar products. Some of these features include:
High quality and standard saffron powder that is produced according to the type and category of saffron
Proper and beautiful packaging of saffron powder, which is done in compliance with health and environmental principles
The fair and competitive price of saffron powder is determined according to the target market and the type of product
Fast and safe shipping of saffron powder all over the world using reliable shipping companies
How to use King Business saffron powder?
King Business saffron powder can be used in all recipes that require saffron, instead of dry or seeded saffron. To do this, just dissolve the desired amount of saffron powder in a glass of warm water or milk and add it to the ingredients of the recipe. Depending on the type and category of saffron powder, the amount required for each recipe is different. For example, for 4 people, about 0.5 to 1 gram of saffron powder is enough.
Types of packages of King Business saffron powder
King Business saffron powder is available in two types of bulk and small packaging. The bulk packaging includes weights of 50, 100 and 250 grams, which is suitable for stores, restaurants, confectioneries and food industries. Khord packaging includes weights of 0.5, 1, 2 and 5 grams, which is suitable for families, selling in pharmacies and ataris.
Buy saffron powder
To buy saffron powder, contact our colleagues on [WhatsApp] or visit the official site of King Company [saffronking.shop]. On this site, you can see complete information about products, prices, terms of purchase and shipping.