Quality saffron powder + saffron glass containers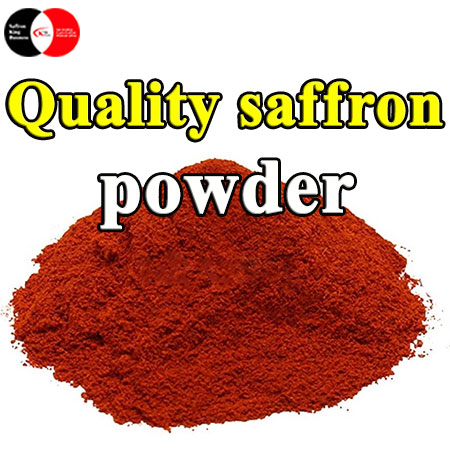 Saffron is the pure gem of Iran. Do you know how to get quality saffron powder at a reasonable price?
Supply of quality saffron powder by King Company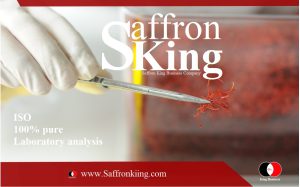 In this post, we will show you why King Business, one of the leaders in the saffron industry in the world, markets saffron powder in glass containers. Also, we will introduce you how to make saffron powder.
King Business Company: a large and reliable saffron production and distribution group
King Business Company, headquartered in the Netherlands, has been active in the field of exporting and selling quality saffron worldwide for several years. This company, in cooperation with its branch in Iran, Almas Saffron Jahan, produces and distributes saffron and saffron products wholesale and retail in different parts of the world.
King Business Company, using its technical knowledge, practical experiences and creative innovations, tries to offer its customers the best saffron products with the ability to compete with other partner companies in the saffron industry.
Packaging of saffron powder
You can easily get quality saffron powder from the sales networks of King Business worldwide. Also, you can get saffron powder in bulk packages weighing 50 grams, 100 grams and 250 grams.
After preparing saffron powder, you can use it in your various dishes and desserts. For example, you can add saffron powder to rice, stew, soup, salad, cake, sweets, etc.
Why does King Business use glass containers for packing saffron powder?
As a responsible and committed company, King Business Company attaches great importance to the health and satisfaction of its customers. For this reason, this company has decided to market all its products in glass containers. This has many benefits. Some of these benefits include:
– Maintaining quality and purity: Glass containers keep saffron powder in good quality and protect it from light, heat, humidity and air.
– Maintaining health: Glass containers are the healthiest option for packing saffron powder. Because glass containers contain less chemicals than plastic containers.
– Preserving beauty: glass containers have a beautiful and stylish design that add to the beauty of King Business products.
How to prepare quality saffron powder
If you are also interested in buying saffron powder with good quality and reasonable price, you can contact us. You can contact us through [whatsapp]. Our colleagues in the sales and support unit are ready to answer your questions and needs.