Buy saffron drink and bulk saffron + buy saffron online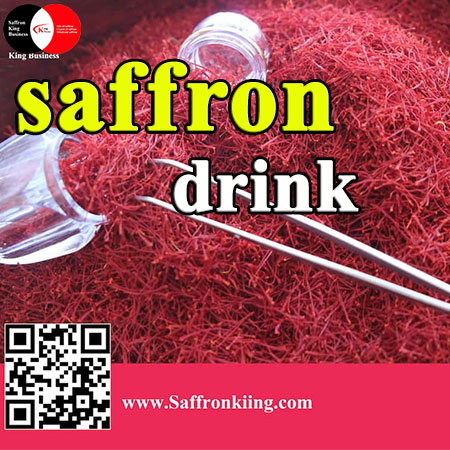 In the previous post, we mentioned the sale of bulk saffron in half kilo packages to a restaurant chain in Europe.
This time we sell saffron drink.
Why buy bulk saffron?
As mentioned in the previous section, our Dutch client, who owned a restaurant chain, was looking to buy premium saffron in bulk packaging, as the cost price is much lower.
The bulk packages of saffron in King Business Company are 250 grams, 500 grams, one kilo and 5 kilos.
The final contract with our client from Rotterdam will be signed on June 20th.
Soon, saffron samples will be sent to them in 500 gram packaging.
Saffron drink
Some of our customers are looking for other products based on saffron.
For example, the request of our Dutch customer was to prepare a saffron drink for them.
The drink they requested was a type of saffron wine that contains alcohol.
We do not produce saffron wine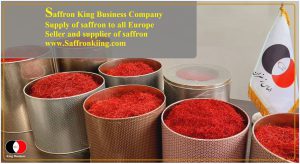 Since drinking alcohol is harmful to health, we directly rejected this request.
The mission of king business is to produce products that are in line with human health.
The drink we are focusing on is the non-alcoholic saffron drink that is marketed in cans.
In King Business Company, the production of completely natural drinks based on saffron is done.
Buying saffron in Amsterdam
Saffron King sales branch in Amsterdam will be opened soon.
The reason for establishing a sales branch in Amsterdam is that saffron buyers have better access to purchase.
In addition to selling saffron online in Europe, we have various branches in European countries.
King company has been engaged in the trade of Iranian saffron and Afghan saffron for more than 12 years.
Iranian saffron sales branches in Europe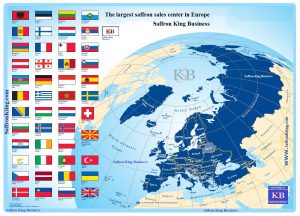 Currently, our various branches in Italy, Holland, Germany, Belgium and France are offering saffron to the market in person.
In the plans of King Business Company, the establishment of a saffron sales branch in England has been recorded.
Our customers in London and Leeds are looking for in-person access to Iranian and Afghan saffron stores.
Our goal of increasing sales branches is to be more accessible to buyers.
Increasing the export of saffron to Italy
In the reports of the King company, it is stated that, in the last month, many saffrons have been sent to the cities of Rome, Milan, Turin and Venice.
Our sales branch in Rome has announced that recently the number of customers who buy saffron, saffron extract and saffron powder from us is increasing sharply.
The reason for this increase in sales is the high quality of saffron sent to Rome.
In this month, the volume of saffron sales in Italy has increased by 150%.
This increase in sales in the last month is due to the high quality of saffron exported to Italy.
Buy saffron from us
If you are looking to buy pure saffron or saffron extract, just contact our commercial department. (Contact)