How to get precious grade A saffron at a reasonable price?
King Business Company is a producer and seller of high quality grade A saffron. Call to buy and order this product.
Introduction of King Business Company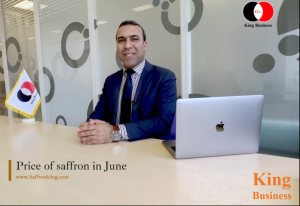 King Business Company is a reliable and popular brand in the field of saffron production, sale and export. Having high experience and technical knowledge, this company has the ability to provide quality saffron in accordance with international standards. Among the products of this company, we can mention Nagin grade A saffron, which is one of the best and most popular types of saffron.
Why choose grade A precious saffron?
Nagin grade A saffron is a very valuable and high-quality type of saffron that has a wonderful color, smell and aroma. This type of saffron only includes the thick and red parts of saffron stigmas, which have high coloring and fragrance power. This saffron is used as seasoning, pigment, medicine, perfume and food in various industries.
How to get Negin Grade A saffron from King Business Company?
To buy Grade A precious saffron from King Business Company, you can easily contact the sales department of this company and place your order. You can choose the type of packaging, the volume of saffron, the type of saffron and the country of destination.
King Business has active representatives in Germany, France, Italy, Holland, Austria, England, USA, Netherlands, UAE, China, Hong Kong and…
What services will you receive from King?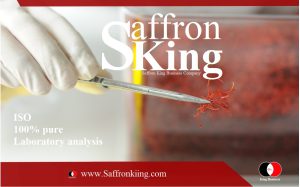 With an experienced and professional team, King Business has the ability to provide excellent and fast services to its customers. Using advanced technologies, this company processes and packs your custom saffron in the shortest possible time. Then it will send your saffron to your desired destination by safe and fast methods.
Sending saffron in European countries will be DDP. (that is, your order will be delivered to the final destination)
You can communicate with the company's colleagues during the purchase process and share any questions or comments with them.
How to benefit from the contract with King Business?
If you are a merchant, exporter or importer of saffron and you are looking to buy Negin Grade A saffron on a long-term basis, you can sign a contract with King Business Company. Take advantage of its many benefits by signing a saffron purchase contract. Some of these benefits include:
Fixed price and special discount during the contract period
Faster and better services in the field of processing, packing and sending saffron
Assigning a dedicated representative to meet your needs
Introducing you to other customers in your area
Receive free samples of the company's new and luxury products
To sign a contract with King Business, you must sign a contract with this company for at least 6 months. For more information, you can contact the sales department of this company. [Whatsapp]
Ms. Engineer Shahvardi, respected colleague of the saffron sales department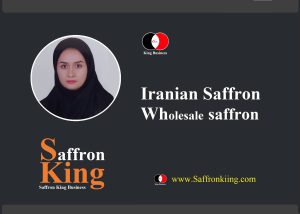 Mrs. Shahvardi, an esteemed colleague of King's sales department, has been able to satisfy many customers with her efforts and perseverance. Having excellent sales and communication skills, they always try to respond to the needs and desires of customers and accompany them throughout the purchase process.
Mrs. Engineer Shahvardi recently reported how a customer from Germany, who was already familiar with the company, contacted her and placed an order for Grade A precious saffron and paid for it on the same day. This customer was satisfied with the reasonable price and packaging of 1 gram of saffron and appreciated the services of our company.
Mrs. Engineer Shahvardi, in cooperation with other departments of the company, processed and packed this customer's order on the same day and ready to send it. They have suggested this customer to sign a contract with the company for long-term purchases and benefit from its benefits.