Planting saffron in Europe + greenhouse saffron in Europe
This post is about planting saffron in Europe.
King Company is a producer and distributor of greenhouse saffron throughout Europe.
King Company Headquarters Report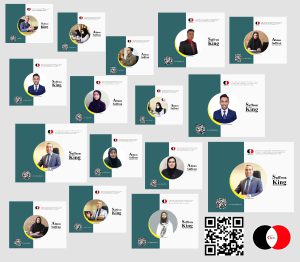 This post has been prepared based on the report registered in the management department of Saffron King Business.
The head office of King Business is located in the city of Rotterdam, the Netherlands.
Planting saffron in Europe
One of King's plans is to plant saffron in the Netherlands.
This program was prepared 3 years ago.
Currently, this program has reached the stage of implementation.
If you are also looking for saffron planting training, I suggest you follow the words of the CEO of King Business Company about saffron planting in Europe.
Mr. Yousefi's talk about planting saffron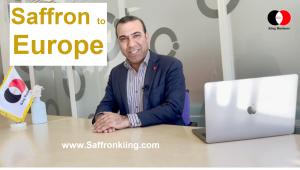 Today we will have a meeting with the respected colleagues of the saffron planting training unit.
This meeting is about saffron planting training in Europe. The Netherlands has been selected for planting.
First of all, it should be mentioned that the Netherlands has a very important position in terms of agriculture in the world.
This country ranks second in the field of agricultural products export in the world.
From three years ago until today, the colleagues of our research and development unit have conducted important research on planting saffron in the Netherlands.
Almost during the last three years, all the necessary infrastructures have been provided to do this work.
The business plans have been approved and these days the King company has entered the implementation phase.
Planting greenhouse saffron
In this regard, meetings are held in King's company.
Currently, all the equipment related to planting saffron is prepared and a greenhouse has also been prepared.
Soon the colleagues of the marketing unit will provide you with photos and videos of this saffron greenhouse.
This information will be published on all King company websites.
Saffron planting training
Our next step is Planting saffron in Europe training.
Based on the plans, greenhouse saffron planting training will soon begin in the Netherlands.
Today our meeting will be held in the field of saffron planting. We will definitely share the final reports of these meetings with the audience.
Saffron greenhouse
If you also plan to work in the field of saffron planting, contact our colleagues.
Also, if you are currently cultivating saffron and you decide to optimize this activity, we can help you.
Contact us (WhatsApp)
King company has experience in the field of teaching saffron planting by traditional and greenhouse methods and setting up a saffron greenhouse.
Definitely, with these trainings, you can do much better in the field of planting saffron in the traditional way.
The advantage of planting saffron in a greenhouse
By lowering the costs, you will get the best result and harvest.
In the field of planting saffron by greenhouse method, a series of specialties and modern science are definitely needed.
If you implement these things in your greenhouses, you will definitely get the best results.