Saffron cultivation + distribution of the world's most expensive spice in Europe
Saffron cultivation is done by Saffron King Business Company.
This company cultivates saffron in greenhouses in Europe.
Distribution of saffron and its products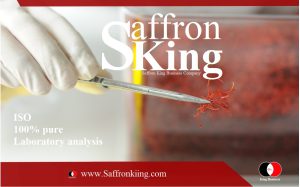 In this article, we have given a brief description about Saffron King Business Company.
Also, in the following, we discuss the activities related to the cultivation of this spice in the King company.
Before opening the topic related to saffron cultivation, it is necessary to mention an important point.
Saffron King Business Company is a large commercial and international company in the field of saffron and saffron products.
This company is known as one of the top companies in the field of saffron production, distribution and distribution in the world.
Iranian red gold market
Red saffron is a very precious spice that is mainly produced by Iranian farmers.
The Iranian red gold market is a very big market of 8 billion.
One of the most important characteristics of the King company in Europe is its extensive activity in the field of saffron distribution and sales.
King's representatives and consultants in Europe and around the world are ready to respond to their customers seven days a week.
Branches of this company are present in Holland, Austria, Germany, France, Italy, Spain, UAE, Qatar, China, Turkey, Iran, etc.
The most expensive spice in the world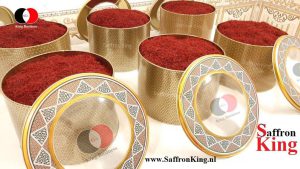 This company has many working departments in a hierarchical manner.
As you know, saffron is the most expensive spice in the world.
The main purpose of division in King Company is to distribute this expensive spice as best as possible.
The highest working department of King Company is the management department, which supervises other departments of the company full-time.
Also, the saffron training and planting unit is one of the most important and active parts of this commercial and international company.
Saffron cultivation
The saffron production and cultivation department in King Company is its beating heart.
The planting of this spice in Europe is done by King Business.
This company has included saffron cultivation training for volunteers in its training programs.
If you want to learn how to grow this spice, contact our colleagues.
Cultivation of this precious product has started in the Netherlands.
Contact us (WhatsApp)
Advantages of growing saffron in the greenhouse
Cultivation of saffron in the greenhouse has many advantages over conventional cultivation, some of these advantages are:
Better control of environmental conditions
Easing the withdrawal process
Increasing the quality of harvested saffron
More efficiency
Preventing the reduction of saffron quality due to the presence of sunlight
Saving Water