Special sale of saffron in Amsterdam, Holland and other European countries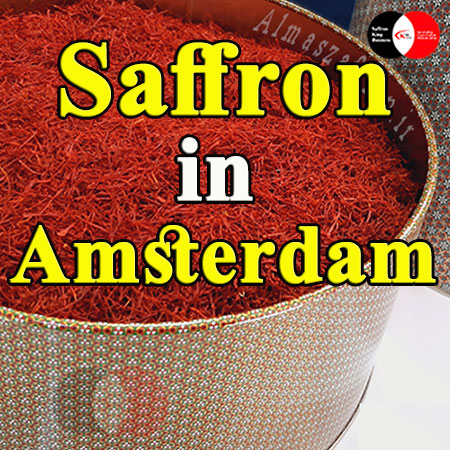 Topic: Saffron in Amsterdam and special sale of saffron in luxury and bulk packages + introduction of innovative products based on saffron
Saffron in Amsterdam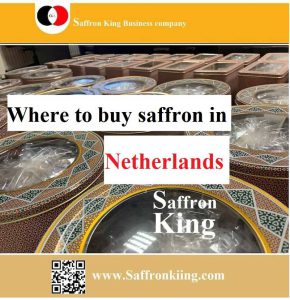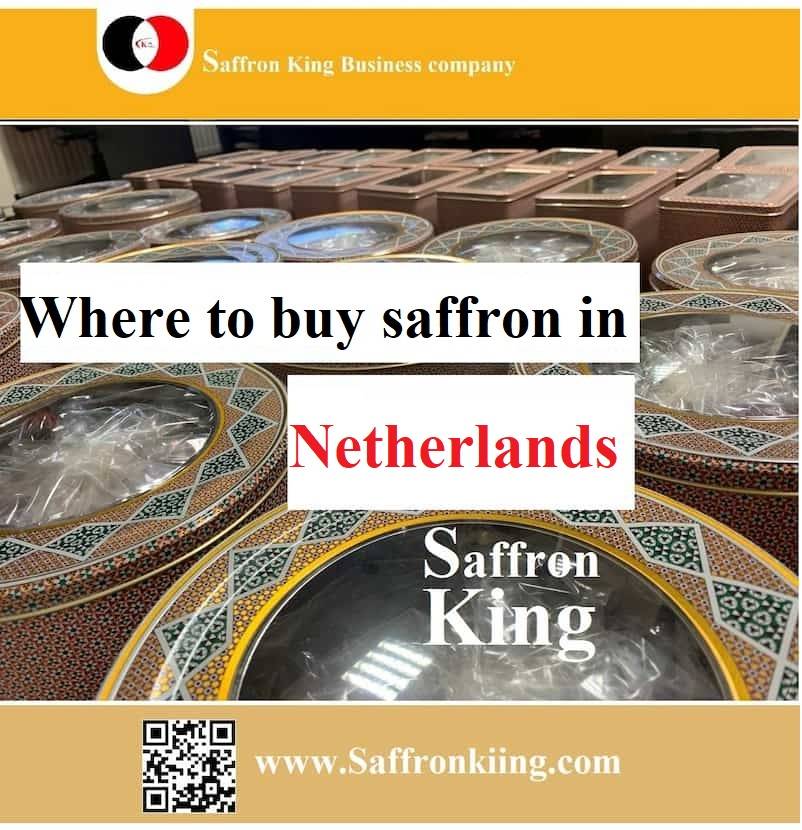 King Business Company is one of the largest producers and exporters of Iranian and Afghan saffron. The company has numerous agencies throughout Europe. In this article, we are going to check the price of saffron in Amsterdam and other European countries and inform you about the latest sales and service plans of King Business Company.
The price of saffron in Amsterdam
Amsterdam is the capital of the Netherlands and one of the most important saffron markets in Europe. Considering the high demand of saffron in this country, King Business has an active and dynamic agency in Amsterdam. The price of saffron in Amsterdam has been updated and is unchanged from last month. You can see the table of saffron prices on [this page] from King Business website. Also, King Business Company has announced two special saffron sales plans for its customers across Europe, which we will mention below.
Bulk sale of saffron – special sale
If you intend to buy saffron in bulk, we suggest you use this special sale. You can also choose the type, category and class of saffron according to your opinion.
Just contact one of the King Business representatives in Europe and place your order. [Whatsapp]
Sale of saffron in luxury packages – special sale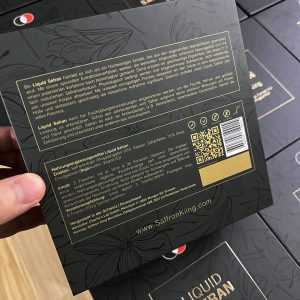 If you are looking to buy high quality saffron in luxurious and beautiful packages, we offer you this special sale. King Business Company has two types of products in this field:
Luxury saffron in good packaging: This product contains high-quality and grade 1 saffron, which is in stylish and durable packaging. These packages have various and attractive designs and can be perfect gifts for your friends and family.
Luxury saffron in luxury packaging: This product contains saffron of good quality and grade 1, which is in luxury and classy packaging. These packages have wooden, metal or glass boxes and are decorated with beautiful labels and unique engravings.
You can take advantage of this special sale. To order these products, you can contact King company representative.
The price of saffron in other European countries
In addition to the Netherlands, King Business has representatives in other European countries such as Germany, France, Italy, Belgium, Austria and Switzerland. The price of saffron in these countries has also been updated and good discounts have been applied in some of them. In the following, we introduce some activities and services of King Business in other European countries.
Selling saffron at a discount in Switzerland
Switzerland is one of the most demanding countries for saffron. King Business Company has recently set up its agency in this country and is trying to attract customers by providing quality services and products. For this purpose, King Business has announced a special sale for Switzerland customers.
You can benefit from discounts between 2 and 5 percent by purchasing any type and amount of saffron from King Business Company. This special sale is only valid for this season and you should not miss this exceptional opportunity. To order saffron with a discount, you can contact the company's representative or visit King's [web shop].
Cooperation between King Business and Switzerland Industries
In addition to selling saffron, King Business Company is also active in the field of production and research and development of saffron-based products. King Business Company is producing and supplying new and innovative products in cooperation with several prominent Switzerland companies and laboratories. Below we mention some of these products.
Production and supply of saffron chocolate
Chocolate is one of the most popular and best-selling products in Switzerland. Saffron chocolate is a delicious and unique combination of chocolate and saffron, which is produced and offered in cooperation with a Switzerland chocolate company.
Production and supply of saffron extract
Saffron extract is an innovative and exclusive product registered by King Business and a Switzerland laboratory. This extract has a high concentration of saffron and can be used in various industries. This extract is sold under the brand name King Business saffron extract in the market of Switzerland and other European countries.